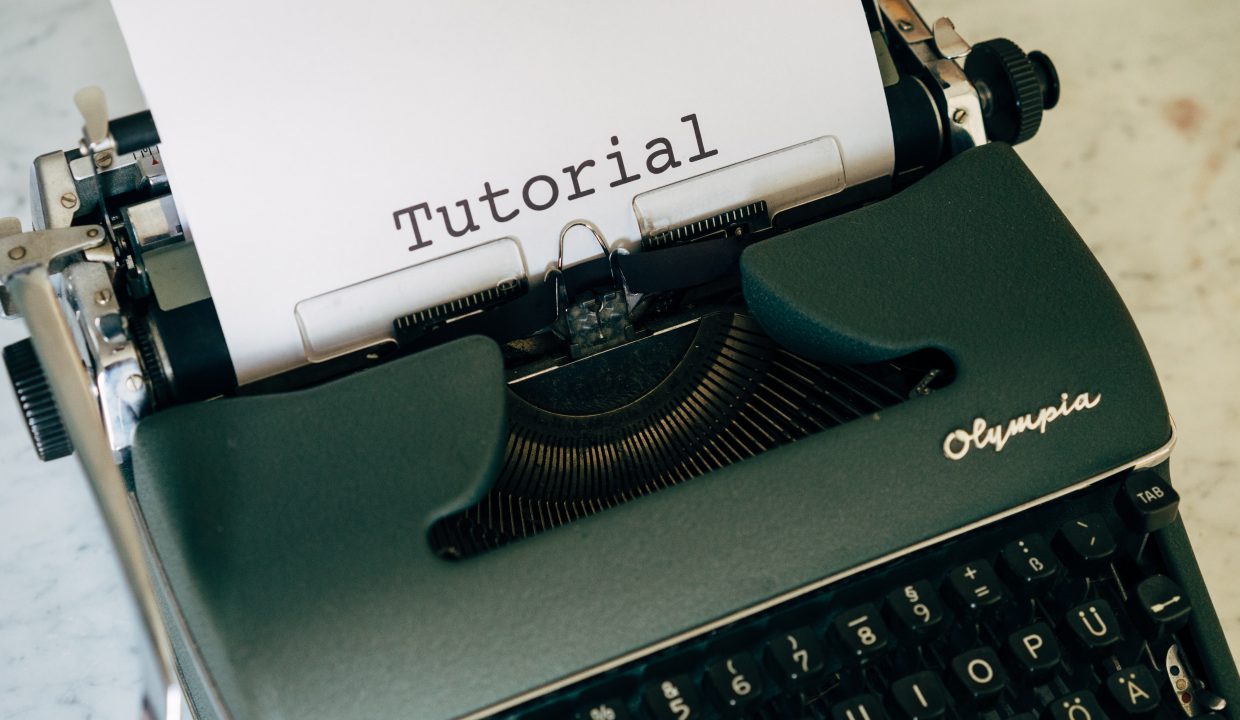 Tutorial:How to post properties for sale & rent at housing.bt free of cost
Step 1: Visit us at www.housing.bt  and click on the 'sign up for free listing' button as shown below in the image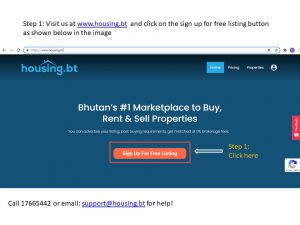 Step 2: Click on Register or use Gmail account to sign in.
(Signing in to your Gmail is recommended)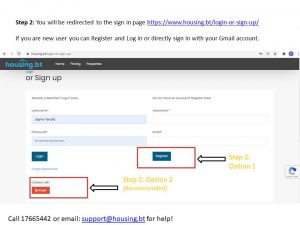 Step 3: Click on 'Post your Properties for Free' as shown in the image below.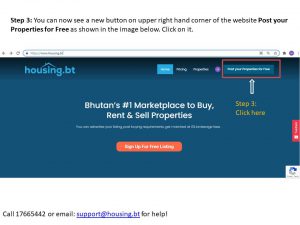 Step 4: Click on Post your property for free as shown in the image below and enter the property details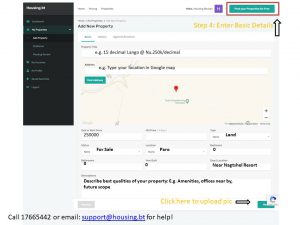 Step 5:Upload images in the Gallery Section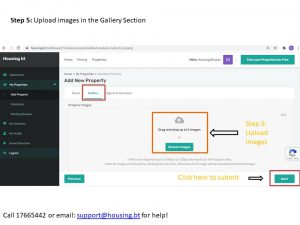 Step 6: Submit your property and you're done!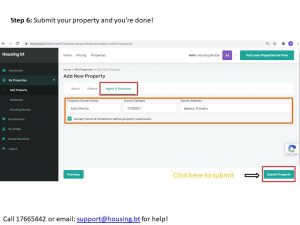 Step 7: You're done. Admin approves it and displays it at our website.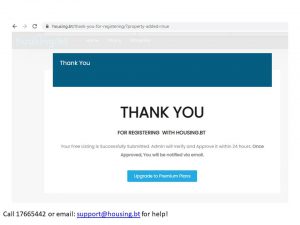 And this is how it appears at housing.bt website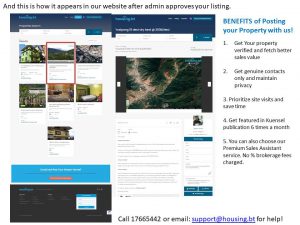 BENEFITS of Posting your Property with us!
1.Get Your property verified and fetch better sales value
2.Get genuine contacts only and maintain privacy
3. Prioritize site visits and save time
4. Get featured in Kuensel newspaper publication 6 times a month
5. You can also choose our Premium Sales Assistant service. No % brokerage fees charged
For Premium Services such as advertisement in newspaper, introduction to our list of 500+ potential buyers, professional photography, safe escrow payment modality and dedicated sales assistant services click here (no brokerage commission charged)
About housing.bt:
housing.bt is Bhutan's first real estate marketplace to buy, sell and rent properties. Its primary objective is to bring together buyers and sellers and facilitate professional real estate services in collaboration with key partners such as real estate developers, banks, certified brokers, and certified conveyance and surveyors in Bhutan.
Other news and articles
     Earn by writing Bhutan real estate investment blogs now. Contact info@housinng.bt for content writing.