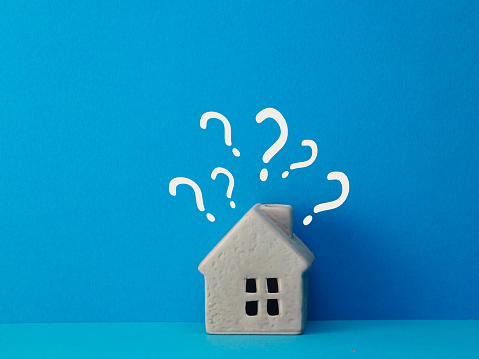 First timer's guide to land and property buying and selling process in Bhutan
How to start the real estate buying and selling process?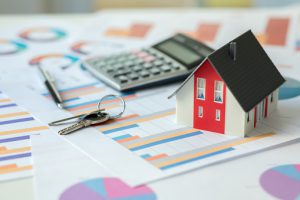 At best get the help of  National Land Commission Certified Conveyancers professionals. But if you want to learn about it here is the blog for you. Scroll through the article and you will find a pdf copy of the complete process.
So how does it work? How do I start the real estate buying and selling process? Who pays the tax?  When will the Lag-Thram (ownership certificate) be issued? How does the payment modality work? These are some common questions asked.
Well, after buyer and seller meet and decide on a price and agree to go for the transaction, there are 7-8 important steps to follow in Bhutan while applying for an ownership change certificate or Lag Thram.
It details when the property transfer tax should be paid,  what are the documents to be submitted and when the Lag-Thram will be issued. It also gives insight on best practices on how to protect both buyer's and seller's interests and how to assure safe and reliable transactions for both Rural (Gewog) and Urban (Thormde) transactions. The NLC (National Land Commission) issues the Lag Thram within 45 days turnaround time. Mistakes can be costly giving rise to disputes and losing valuable time and money. Hence, it is advisable to avail services of National Land Commission-certified conveyance and surveyors.
This blog provides a quick intro to the conveyance process in Bhutan as recommended by NLC  Certified Land Conveyancers (CLC) and Certified Cadastral Surveyors (CCS)  in Bhutan.
2. What is the function of CLC?
CLC or Certified Land Conveyancers provide the following services;
i. Lag Thram Verification
ii. Sales Deed Drafting
iii. Relevant document endorsement
iv. Online Transaction facilitation through E-sakor
v. Local Authority visits for physical verification (Rural Land)
vi. Follow up and status updates to clients
3. The Conveyance Process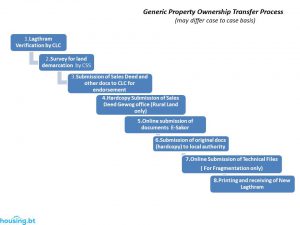 If you like the article please comment below.
About housing.bt:
Our Vision
"Transforming real estate investment and management services in Bhutan"  through the data-driven prop-tech solution.
Our Mission
Guiding first-time buyers and sellers settled aboard to remotely invest, manage or exit real estate portfolio in Bhutan through efficient and proven property technology system and upholding highest form of integrity and conduct thereby ensuring a delightful and stress-free buying and selling experience.
Other news and articles
      Earn by writing Bhutan real estate investment blogs now. Contact info@housinng.bt for content writing.