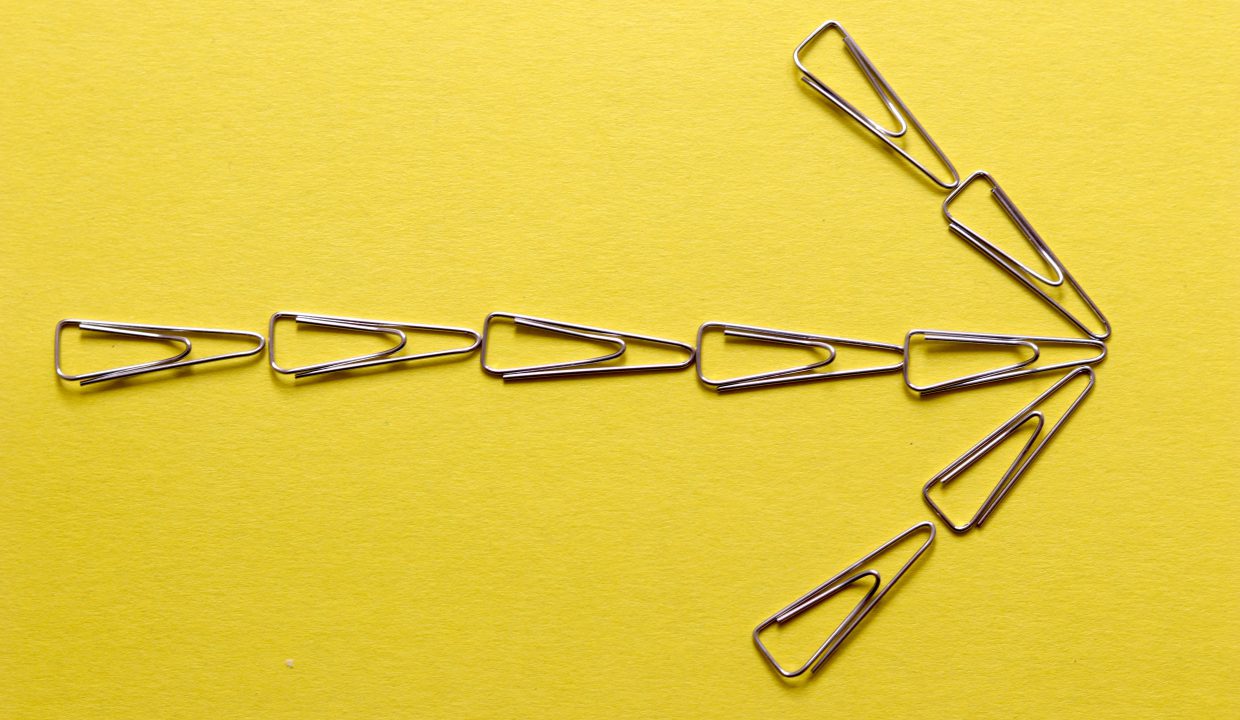 The Complete Guide to real estate sales transaction in Bhutan
When was the last time you bought and sold property? An average person may deal in about 3-4 property transaction at the most in his lifetime. Thus, the real estate transaction process can get overwhelming and confusing. What are the best practices in buying and selling? Who are the parties involved and what's the role of each person in the property transaction process? Are we getting it all right? Because, disputes arising out of mistaken transaction process can last generation. This is more so true in case of Bhutan, where real estate ownership is directly linked to citizenship and census record. So undeniably real estate investment is by far the most tedious shopping you would ever do.
A real estate consultant can help you along the way and keep your worries at bay. You can also seek support of your friends and family who have been through this experience. This article is an attempt to provide you a complete guide to real estate transaction process in Bhutan.
Table of Contents
What Is A Real Estate Transaction?
Who Are the Parties Involved in a Real Estate Transaction?
What Are These Parties' Role in a Real Estate Transaction?
How Do Real Estate Transactions Work?
What Is Required For a Real Estate Transaction?
How Can a Real Estate Transaction be simplified?
What Is A Real Estate Transaction?
A real estate transaction occurs when a seller lists their house for sale and a buyer agrees to buy it.
There are many steps involved in buying a property and the steps vary depending on the type of property i.e. Land or apartment, Rural or Urban Property, Individual or family land, mortgaged or not mortgaged property and so on. Before deals are closed and the lag thram (real estate ownership certificate) ownership is successfully transferred there are series of process involved which if overlooked can turn your to be delightful real estate investment experience a nightmare!
These duties are largely the responsibility of the real estate professionals involved; nevertheless, the buyer and seller must fulfill their tasks as diligently as possible, whether or not an agent is engaged.
Who Are the Parties Involved in a Real Estate Transaction?
The following people play a role in the successful closing of a real estate transaction:
Seller
Buyer
Bank
Engineers for valuation and structural integrity (mostly from bank in Bhutanese context)
Conveyance
Local Authority
Real Estate Agent/Broker
What Are These Parties' Role in a Real Estate Transaction?
The real real estate agent or real estate broker works typically for the transaction and not for either buyer or seller. Traditionally, the buyer and seller will each have their own agent to help them through the steps associated with transferring real property but in a small market like Bhutan, an agent works for both and more so for the transaction as a real estate consultant.
The seller formally agrees to list his property for sale i.e. land or building or apartment with a real estate agent through a written agreement and authorizes the agent to market his home to attract buyers and negotiate a satisfactory home sale.
The buyer usually works with a real estate agent and can be asked to sign an exclusive agreement (called a Buyer-Broker agreement), promising they will work only with that agent. These agents help the buyer negotiate through buying a home and preparing the purchase offer when the buyer finds his perfect home. Only Bhutanese nationals above 18 years of age or FDI companies in case of foreigners can buy land and property in Bhutan.
Mortgage lenders/Bank assists the buyer with all the paperwork necessary to apply and be approved for a mortgage. It is best to visit the lender before looking at any homes. On the other hand, buyers can also look for loan transferable properties.
Home inspection companies are essential when buying a home. The evaluation provided ensures the property is in good condition and up to the code required by the county. In Bhutan, we can seek help of valuation engineers or architects for structural integrity of the property and land.
Conveyance. One of the most critical functions of this group is to search the home's title and confirm there is a clear title available to transfer to the new buyer. They make sure the seller legally owns the property and can transfer the title. The Conveyance service providers are certified by National Land Commission and have access to the system to verify the property ownership/title or the lagthram.
How Do Real Estate Transactions Work?
As mentioned in the start of this blog, the steps of a real estate transaction differ based on type of buyer, seller and property, however, they all have a beginning and, if everything goes as planned, they have an end or closing!
Property listing and search: The seller offers his property for sale and the buyer finds a listing matching his ideal requirement. The duration it takes for one party to find the other is often determined by how smartly and professionally the listing is marketed.
Site visit by buyer: Site visit to the property location is the fun part but in real estate this can get tedious and time consuming. Sellers and buyers have great deal of friction in scheduling time. Often time, buyers have to accommodate to the "free time" of sellers mostly FSBO which should rather be the other way round i.e. Sellers being present whenever buyer wants to see the property. A dedicated agent can help sellers to do this and not lose any potential leads. Other way round an open house is a solution. A dedicated weekend is scheduled for anyone interested to visit the property.
Once the buyer visits the site, the property is carefully inspected. There is a blog dedicated on Home Buyer's Checklist during site visit on what to look for while going for site visit at our website www.housing.bt . Briefly it includes, confirming if the property matches their requirement, property condition and repairing cost assessment, learning to know more about seller, confirming land demarcation as per lag thram and so on. If the buyers are interested the meeting can extend up to hours of discussion. Other times, it's an instant glance and back off. So it's very important for the seller to optimize their listing during marketing campaigns. Quality photographs, expert property description, precise location all help in buyers getting more information about the property even before the site visit. This helps buyer screen the property and prioritize site visits saving precious time of both buyer and seller. We also have a blog on how to list your property for sale effectively.
Offers: The seller has his real estate consultant prepare listing price and offer document with terms and conditions relating to sale of property, property transfer tax and payment modality. The buyer on the other hand has his real estate agent prepare his offer price and terms of offer.
Negotiation: This is generally the most nerve-wracking phase of the purchase. The seller has the right to examine the offer and then make a counteroffer with the price and terms that he prefers. Will the buyer accept a better offer or reject it? Will the seller accept a lower offer or refuse to sell to this particular buyer? At any one moment, the seller can only bargain with one buyer. Even so, there might be numerous bids on the table. It is important to consider the 3% property transfer tax and brokerage fee (if any) adjustment during the negotiation for the deal to finalize seamlessly. All these terms and condition are finally agreed upon between the parties, documented and signed along with the buyer's payment of an initial deposit called "confirmation deposit". Once the confirmation fee is deposited, the property listing is freeze and no new potential buyer inquiries are entertained.
Conveyance: Conveyance is the change of ownership title from seller to buyer. The buyer or seller can select the conveyance office of mutually agreed choice or process the property conveyance on their own. The process involves submission of sales deed to the local authority, upfront payment of 3% property ownership transfer tax on the final property valuation as per the Property Ownership Transfer Act of Kingdom of Bhutan 2020. The valuation is done on PAVA (Property Assessment and Valuation Agency) rate for land and building valuation is done as per the local authority site engineer or the actual valuation rate on sales deed whichever is higher. Usually buyer and seller makes 2 agreement, one internal agreement and another one for the local authority for the purpose of payment of property ownership transfer tax payment. This is enticing because the PAVA rate and market rate have a huge difference in valuation by a factor of 3 to 4 on an average especially for plots in urban area. While the Ministry of Finance deliberates on changing the PAVA rate, the 2 versions of sales deed continue. At housing.bt we do not recommend this though it may save you substantial amount. This is because in the event of dispute, the sales deed submitted to local authority shall be the only valid document and things becomes confusing and unpleasant in the court of law.
Anyway, after the sales deed is submitted to local authority, a one moth Public Notice for property under title change is observed. If there are no grievances from public, the lag thram is successfully changed.
Closing: Once the  lagthram is issued, any dues or partial payment issues can be settled and the lag thram be successfully handed over to the new buyer. It is important to note that this provision on the partial payment modality after successful transfer of ownership title is welcomed officially to be recorded in sales deed for urban land transaction, the rural land transaction sales deed must include as 100% payment made. Once all financial, legal and technical terms are settled, both parties must arrange invoices, money receipts, termination of the deal and acknowledgement letter of receiving the new lag thram for future reference.
A professional real estate broker under escrow service agreement can help facilitate all this.
What Is Required For a Real Estate Transaction?
Both the seller's and buyer's real estate agents must adhere to a number of government-mandated processes designed to safeguard both buyers and sellers.
There are a lot of steps to consider and execute. As a result, many brokers and agents create an itemized checklist with various activities and due dates to remind them to stay in compliance with the deal.
How Can a Real Estate Transaction be simplified?
For all parties involved, the whole real estate transaction process may be stressful and unpleasant. There are several laws and regulations to follow, as well as numerous deadlines and duties to complete.
For a transparent, professional, and quick transaction procedure, many real estate investors, such as buyers and sellers, choose to utilize brokers and their agents.
DISCLAMIER
There is no attorney-client relationship, and no legal advice is provided.
Housing.bt has compiled the content of this website for informative reasons solely and does not provide legal advice. The material on this blog should not be regarded as an offer to represent you, nor should it be considered as such. It is not meant to create, and receipt of such information should not be construed as such. We hope you find the material helpful and interesting, and we would be happy to chat with you about any questions you may have regarding our company.
Other Blogs from housing.bt;
Earn by writing Bhutan real estate investment blogs now. Contact info@housinng.bt for content writing.