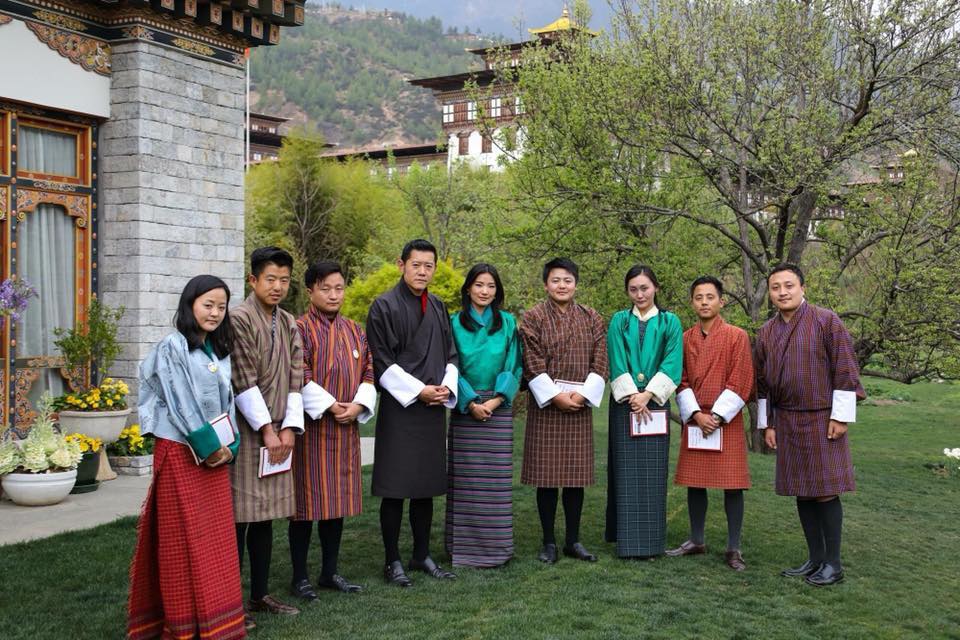 A Royal Audience for Bhutanese Entrepreneurs
The Royal Audience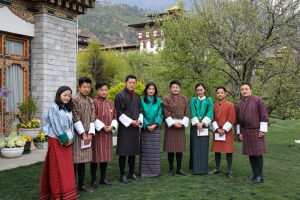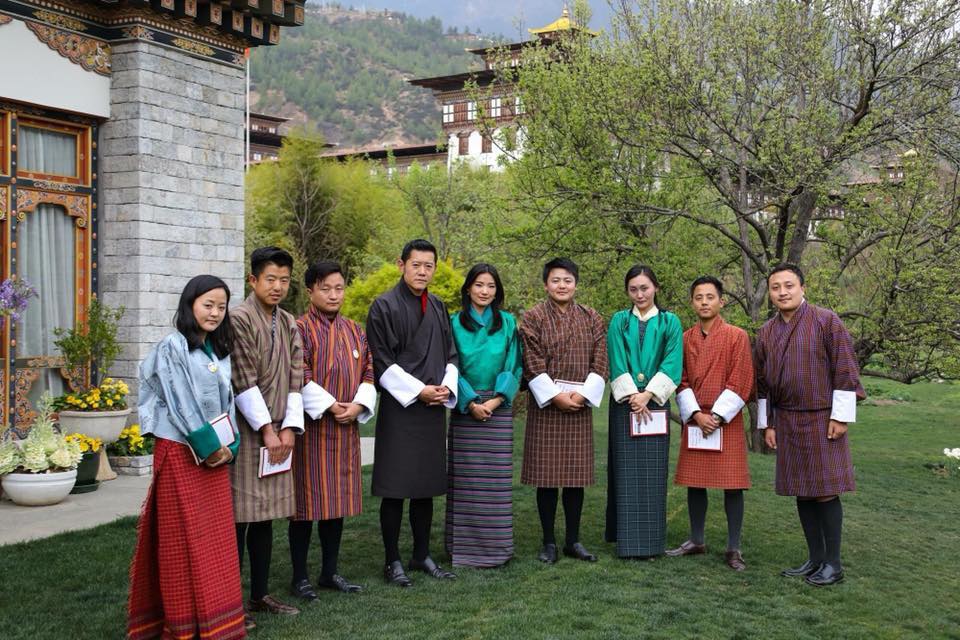 On this day April 6, 2018  His Majesty The King and Her Majesty Gyaltsuen granted The Royal Audience to a group of young entrepreneurs of Bhutan.
7 selected entrepreneurs had this life time golden opportunity to receive The Royal Audience. The 7 luckiest startups are; housing.bt, ihub, Zema by Dechen, Happy Delivery, Green Vibes, Yeewong Bhutan and Druksell.
Housing.bt is fortunate and humbled to be part of this precious moment. I would like to thank The Royal Office of Media for choosing us among the luckiest seven. The key highlight of His Majesty's wise word at least for me was 'Disruption' and how each of us could play vital role in this change.
My name is Jigme Tenzin, founder at housinng.bt. And here is a brief account of my startup journey and impact created so far.
housinng.bt Startup Journey
I started my career as a participant and then as a trainer teaching entrepreneurship at Institute for Management Studies from 2011-2014 organized and sponsored by then EPD, Ministry of Labour and Human Resources, Bhutan. Without practicing entrepreneurship, I felt the void. So I resigned in 2014 to start on my own.
After resigning, 2014 -2016 was worst years as it could get. It was the period of Valley of Death for my newly established startup Green City Services (GCS). GCS  offered SCP (Sustainable Consumption and Production Practices) consultancy for businesses to bring down cost of production and improve business efficiency. We were also into waste collection services. It was a period of grim dark reality of entrepreneurship. I wish I had a mentor who could guide me through this turbulence and some financial and marketing support as well. I remained mostly confused during this period. With no sign of growth or solid team foundation, it was time to leave my first startup venture.
housinng.bt in Silicon Valley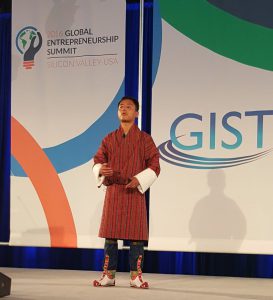 Then there came a turning point in my life, an idea for a prop-tech solution. There was a need for a property listing portal to connect homes to the people and community. This was to be a fresh alternative to traditional peer to peer referral and newspaper ad listing. The Loden Foundation funded us for the project under the Loden-DHI fund. While Thimphu Techpark provided work station and thus housing.bt was born. Soon we saw ourselves flying to Silicon Valley pitching our promising new idea at Obama's Global Entrepreneurship Summit, 2016. housing.bt was selected as top 15 finalist from a list of 1075 entries from 104 emerging economies for the event.Yet again, the inevitable Valley of Death shadowed us again! No accolades are any validation than that of customer's. Truly customer is king!
But not this time I said, I'm not going to give up. We pivoted as fast as possible from rental listing to sales listing. Rental listings were high on demand and short on supply as the case still is now.
With the pivot we picked up. If customer is king, cash flow is the throne. Innovation can go as far as finding a viable business opportunity.
The Prop-tech solution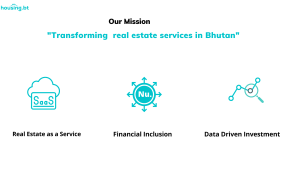 Since 2016 we had rounds of pivot and currently function as a real estate listing portal. The biggest pain point for real estate customers is not finding right buyer with money. We maintain a high quality database of matching the right buyer to the right seller through our listing subscription.
We have big ambition and plans for a future Bhutan in the property technology space including prop tech financing and a vibrant listing marketplace. But change is slow. I have learned right execution is all about right solution at the right time using right resources. But the nuances of getting it right are more than just lack of financing.
housinng.bt receives 'Jabchor' Angel Investment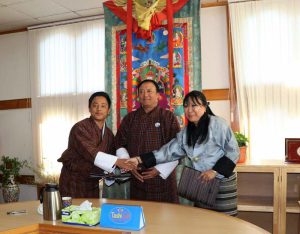 By the start of 2019, housing.bt had another round of lucky break with Jabchor, Bhutan first Angel Investment platform from Yarkay Group organized by Royal Monetary Authority. It is currently managed by Bhutan Chamber of Commerce and Industry.
We are humbled for the support. The investment helped us position as Bhutan's No.1 facility management startup catering our services to some of the top corporate offices  and benefitting hundreds of property owners in Thimphu.
Way Forward for Entrepreneurship in Bhutan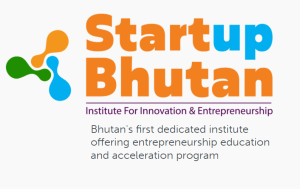 Bhutan needs to do so much more than now in realm of entrepreneurship. I am confident that right guidance at the right time can help produce commendable successful startups in Bhutan. housing.bt has been a great immersive learning platform for me. And I wish to share it through my new startup Startup First , Bhutan's first dedicated institute for innovation and entrepreneurship. The biggest gap in entrepreneurship in Bhutan is the need for trainers and business coaches to be practicing entrepreneurs. So that one is able to mentor and guide aspiring ones with empathy. This is yet another solution I like to ponder into.
But when a startup falls in the Valley of Death, it comes to an existential crisis. At times like this The Royal Audience came as a beacon of hope, an inner voice saying to me, fail you may, never fail your king!
Hope you enjoyed reading my blog. Please share and comment. Looking forward to meeting you over a coffee anywhere anytime.
For further information about me, you may contact me in my LinkedIn Profile here.